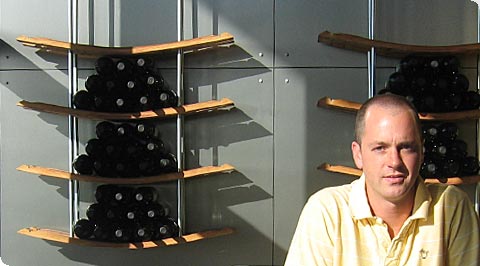 Gifford Hirlinger Winery
From logo and wine labels to websites and eNewsletters, C*2 has exceeded our expectations.
ChapmanCordova has been simply amazing to work with. When we first approached them, all Gifford-Hirlinger had was a name, now we have an entire identity. From logo and wine labels to websites and newsletters, they've exceeded our expectations. Their creativity inspires and their enthusiasm is unmatched. To top it all off, they're really great people, which makes it a pleasure to work with them!

Mike Berghan
Winemaker, Gifford Hirlinger Winery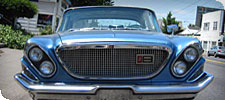 Creatively speaking...
Woody Allen on Design? >
"Dear Theo, Will life never treat me decently? I am wracked by despair! My head is pounding!
Mrs. Sol Schwimmer is suing me because I made her bridge as I felt it and not to fit her ridiculous mouth! That's right! I can't work to order like a common tradesman!
I decided her bridge should be enormous and billowing, with wild, explosive teeth flaring up in every direction like fire! Now she is upset because it won't fit in her mouth!
She is so bourgeois and stupid, I want to smash her! I tried forcing the false plate in but it sticks out like a star burst chandelier.
Still, I find it beautiful. She claims she can't chew! What do I care whether she can chew or not! Theo, I can't go on like this much longer!�
-From Woody Allen's If the Impressionists Had Been Dentists: A fantasy exploring the transposition of temperament. Without Feathers, New York: Warner Books, 1976.