Contact Us
Thanks for your interest in Chapman Cordova LLC. Due to limited availability, we are currently only taking on new clients by referral.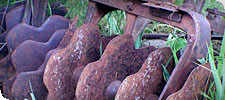 Creatively speaking...
John Constable >
I never saw an ugly thing in my life: for let the form of an object be what it may - light, shade, and perspective will always make it beautiful.